The Top 10 Ways to Keep your Kids Safe Online
It is back to school time! If you are like me, your child may come home with a Chromebook or do all assignments online. What better time to discuss cyber safety with them! The internet helps our kids grow and learn like no other tool in history. But as with any tool, kids need to learn to use the web safely to get the most of it; they need to learn to defend against very real dangers.
We took the best expert-backed tips for how to keep your kids safe online and put them into this easy-to-follow list. Let us help instill good habits to protect our kids for years to come!
1. Set ground rules
Set clear boundaries to help your children succeed on the internet. Be engaged with your child's online activity, whether that means helping with schoolwork, showing them how to operate their technology properly, creating online activities together. Always be aware of what your child is doing and engaging in on the internet
2. Talk to your kids
A well-educated, outgoing child is by far the strongest defense. Talk to your children about staying safe online. What are they aware of already? What are they saying? What have they observed? Kids are surprisingly intelligent, and you cannot shield them from what you do not know.
3.  Use strong protections
Teaching kids about additional online defenses like two-factor authentication and biometrics is one of the best ways to keep them secure online. Teach your children to use these identification codes on websites that require security, such as banks and online marketplaces to protect their identities.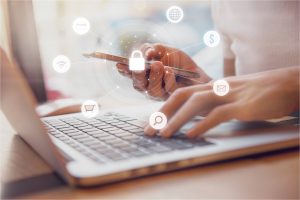 4.  Teach them to set strong passwords
Many websites, applications, and services continue to use the outdated 8–15-character password despite better security measures like two-factor authentication and biometrics. Choosing better passkeys is the first step in keeping children safe online. A strong password should consist of a capital letter, lower case letter, number and special character, such as @#%&*. Sometimes, passphrases are a fun way to remember a password, replacing letters with numbers or special characters, like W3Lc0m32Th3JunGl3!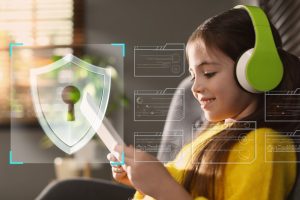 5.  Posting is forever
Although some children already have a greater understanding of this than many adults, anything you post online will remain there indefinitely. Strangers can download and/or screenshot anything you upload, even if you erase it because it is saved in the Wayback Machine. Any content that children post online is permanently accessible to the world.
6. Tell children to avoid sharing personal information
Giving out any type of personal information like address, email, phone number can give anyone the ability to gain access to your information. Nowadays it is quite easy to be hacked with just a singular piece of information of yours that was given or even taken from other resources.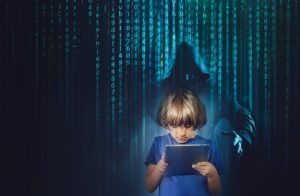 7.  Protect them from phishing
Phishing is an attack that attempts to steal your money, or your identity, by getting you to reveal personal information. Teach children to understand the difference of phishing emails vs regular emails so they will know what to click and open and what not to click and open.
8. Cyberbullying
Cyberbullying, which is defined as bullying that occurs over digital technologies like cellphones, laptops, and tablets, has affected nearly half of all young people. Today's kids are at ease using social media and playing games online, but these "virtual playgrounds" also draw cyberbullies. Keep the lines of communication open so you can nip any bullying in the bud!
9.  Stranger Danger
Your child will not be approached by a stranger in a car and given candy anymore-now they communicate with you online! Our children are constantly at risk online from stranger sources. They are frequently approached by strangers because they put every aspect of their lives on social media.
10. Monitor Your Child's Internet Use, As Necessary
When your child is online, keep an eye on things and be prepared to reassure if something distressing or inappropriate occurs. Teach your child why it is crucial not to click pop-up ads when they appear. Find opportunities to talk openly about internet use, both your own and your child's, and internet safety.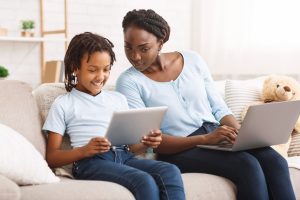 Summary
When you educate children to create strong passwords, consider their posts before posting, use two-factor authentication, and only talk with people they have met in person, keeping them safe online is simple. Additionally, quick training in phishing and fact-checking are quite helpful.
Finally, to help children navigate life, establish ground rules, provide them with secure devices, and think about utilizing a parental control app. Above all, communicate with your children since healthy relationships offer the best defense in all facets of life.