By now most of us that can do so have been asked to setup their home office and begin working from home to maintain productivity.  That means we will be relying on web conferencing services much more heavily and for many of us this will be for the first time.  To help we wanted to compile a few tips to help those braving these waters for the first time, or as a friendly reminder for the work from home veterans. 
Tip 1:

Set up your surroundings
Take a look at your desk (or kitchen table) – do you have distractions behind you on the wall?  Is there a lot of background noise? Clean up behind you and make sure your workspace looks professional.  If possible, do a bit of research. Some programs like Zoom or Microsoft Teams have the ability to either blur out or setup a background to reduce distractions AND/OR add a little personality to the video call.
If you have family members or pets, try to keep them out of the picture as well.  Close a door, move to another room if possible, or put up a sign letting everyone know you need some quiet time.  You might not get distracted by your toddler, but your team members or clients could!
Tip 2:

Know your system
Try to become familiar with all the features available to you through the software you are using.  All allow some form of screenshare or presentation ability, and some offer a master control, allowing you (the organizer) the ability to auto- mute people as they come in or turn off a person's microphone if need be.  Info on these tools are generally found on a one-page cheat sheet on the company's webpage.  Also, work with some of your colleagues that have setup a conference call before; they might be able to pass on a lot of knowledge that can make you look like a pro.
Try to get a headset or headphones with a microphone. These can help reduce echo and feedback. This will help people in the call to hear you more clearly and allow you to hear everyone's responses also.
Tip 3

: 

Test your equipment
 and practice
Nothing derails a conference call faster then when the meeting link does not work, the video/ presentation freezes or the audio cuts out.  Some of these items will inevitably happen as we over-tax our home internet bandwidth, but making sure everything works prior to the call can help reduce some of those distractions.
Just like a live presentation, practice prior to your call, making sure you know how to screenshare and how everything works so you are not fumbling during the call.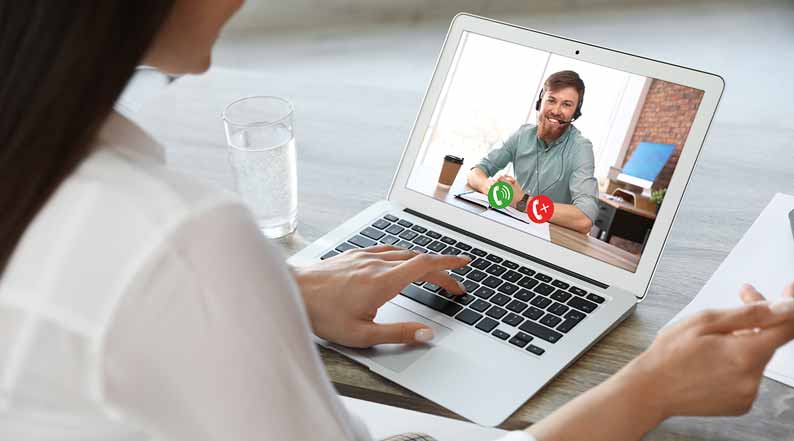 Testing is going to be a lot easier as well now with most of your team working remotely.  Call up a colleague and make sure they can see you clearly on video and hear you crisply on audio.  If they have time run through any presentations you might be showing and make sure that the screen share doesn't lag, and if it does adjust accordingly.  Lastly and probably most importantly make sure you have your webcam setup properly and the picture is not a shot directly up your nose. 
How can Summit Help?
With all the software available to you.  The ability to continue on as we all sit under quarantine is that much easier and moving forward you can use these same ideas when we are all back in the office.  If you aren't sure of how or which conferencing software to use.  Contact us directly our dedicated support team can advise you on the best systems to use as well as some of the features available, and some pro tips that will make you look great in front of colleagues and clients. 
ADDITONAL PRO TIP: 
Your Video conferencing audience can only see you from the waist up.  So if you are wearing gym shorts with your suit (or as I call it "the office mullet").  Try not to stand up until after you shut off the video.